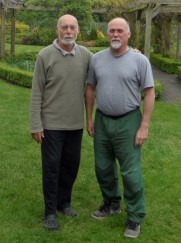 "The purpose of CIAA is to promote the Internal Martial Arts (Neijia) of Taijiquan, Yiquan, Baguazhang, Xingyiquan and the therapeutic exercises of Qigong.
All of the internal martial arts rely for their effectiveness on Internal Power – the power cultivated by the alignment and co-ordination of the whole body and will. Essentially martial in nature, these arts are practised by most people for their health-giving properties rather than just for self-defence. Ultimately, each of us has our own path in life and the practice of Internal Martial Arts can help us find this path and give us the ability and health to travel it to its fullest."
Ian is a long term student of Karel Koskuba, B.Sc., Dip.Ac.
"Karel has been studying Internal Martial Arts since 1978 and teaching since 1984.
Past teachers: Chu King Hung (5th generation of Yang style) 1978 – 1998
Du Xianming (student of Chen Zhaokui, 18th generation of Chen style) 1994 – 2010
Yao Chengguang (3rd generation of Yiquan) 1999 – 2007
Current teacher:
Chen Xiaowang (19th generation of Chen style) 1994 – now
In March 2006 Karel was accepted as a lineage disciple (20th generation of Chen style) by Master Chen Xiaowang."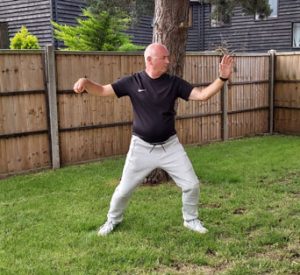 Steve Milsom – Chen style classes in Sandy Bedfordshire – Steve is one of my senior students, who runs classes in the Scout Headquarters, Sunderland Road, Sandy, Beds. SG19 1QY
From 12:00 to 13:30 every Wednesday for £5

"Moving Mindfully is an un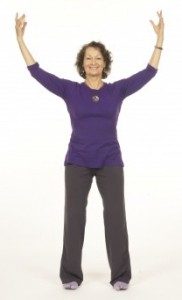 usually eclectic, enjoyable approach to movement and alignment, including key elements of Pilates, Yoga and Chi Qong, and always incorporating the AlexanderTechnique principles of safe conscious use of the spine and joints."
Ian co-hosts joint seminars with Judy Hammond (B.Ed, ANATD, MSTAT) "who has been teaching Alexander technique for 30 years and studying for even longer a broad range of dance and movement techniques, particularly Pilates, Yoga, Tai Chi and Chi Qong. She holds teaching qualifications in Alexander Technique, classical ballet and Egyptian dance and for years studied contemporary dance with eminent teachers, including a post graduate term at the Laban Centre. For years she has been Alexander tutor on the annual teacher training courses led by the UK's first ever Pilates teacher!"